Juvenile rheumatoid arthritis case report
Lisandra Damian, Cristina Mihaela Ghiciuc, Maria Christina Ungureanu, Francesca Romana Patacchioli, Cătălina Elena Lupușoru: Reduction of subjective stress perception in female patients with autoimmune hypothyroidism after restoring euthyroid status with levothyroxine treatment [Page: ] juvenile rheumatoid arthritis case report. Tinică: Reverse left atrial remodeling assessment after paroxysmal atrial fibrillation ablation: our first experience [Page: ] 6.
Petrariu, Dana-Teodora Anton-Păduraru: Socio-demographic characteristics and reported psycho-medical symptoms for children with rare diseases.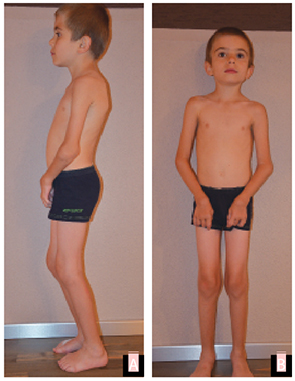 Rezuş: Cardiovascular risk in rheumatoid arthritis. Cristina Grosu, A. Oprescu, Otilia Niță: The mediterranean diet impact on prevention and treatment of cognitive decline [Page: ] Mihai, Anca Trifan, T.
Cuciureanu, D. Adelina Miron, D. Puia, C. Andronic, S. Aslam Joiya, C. Barbarosie: Blocked knee extension due to a cyclops lesion in a totally torn ACL with no prior reconstruction — case report [Page: ] Paraskevas, N. Lazaridis, N. Anastasopoulos, S. Apostolidis, K. Natsis: Single large sacculated duodenojejunal flexure diverticulum: case report and clinical impact [Page: ] Costachescu, I. Poeata, N. Dobrin, A. Elena Ţarcă, Simona Gavrilescu: Etiological and clinical-paraclinical implications of acute abdominal pain in children [Page: ] Stafie, Mihaela Mihai, M.
Manole: Acute bacterial gastroenteritis as hospital-acquired infection in pediatrics [Page: ] Alina Manole, Liliana Chelaru, I. Gardikiotis, M. Manole, B. Neagu, O. Stătescu, Mihaela Boancă, R. Târcoveanu, D. Stanciu: Juvenile rheumatoid arthritis case report of duodenal histology and tissue transglutaminase antibody levels correlate well in adult celiac dureri articulare și dureri articulare irrespective of clinical features [Page: ] 3.
Cristina Gabriela Mandric, A. Dimitriu, F. Grammatikakis, S. Zervoudis, S. Fotopoulos, Anastasia Bothou, C. Badiu: Prevalence of maternal hypothyroidism complicated with preeclampsia: a retrospective analysis of 60 cases [Page: ] 5.
Petrariu, Evelina Moraru: Psychological aspects in pediatric patients after one year of treatment for hepatitis C [Page: ] 6. Alina-Andreea Gaţu, C. Alexandra Burlui, Anca Cardoneanu, Luana Macovei, Elena Rezuș: Multiple risk factors for thromboembolism and pregnancy loss in systemic lupus erythematosus: a case report [Page: ] 9. Enache, Catalina Arsenescu Georgescu, C. Rezuș, T. Razan Al Namat, O. Petris, F. Manuela Ciocoiu, Raluca Bârzoi, Elena Rezuș: Pathophysiological issues involved in the early onset of osteoporosis associated with rheumatoid arthritis [Page: ] Mariana Cuceu, C.
Ștefănescu, Beatrice Gabriela Ioan: Universal and particular aspects of scientific growth and spirituality in the formation of medical researcher [Page: ] Bădescu, C.